SETI@home's First Birthday
May 17, 2000 marks the first anniversary of the launch of SETI@home for Windows and Macintosh. Thanks to our two million wonderful users, it's been a great year. To celebrate, we've put together a small photo album.


Thanks to Bob Benson for the cake!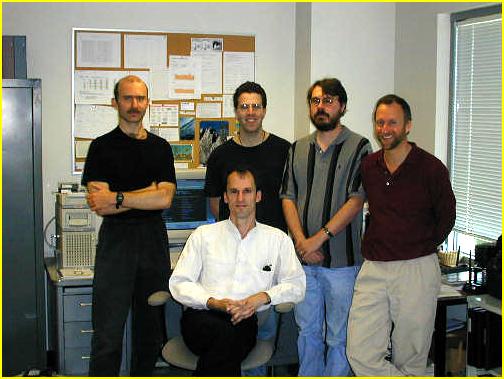 The SETI@home core team. Seated: David Anderson. Standing, left to right: Jeff Cobb, Matt Lebofsky, Eric Korpela, and Dan Werthimer. Charlie Fenton is shown below. The workstation behind us is running the "splitter" program, which converts tapes to work unit files; a DLT tape drive and a couple of tapes are visible at the left.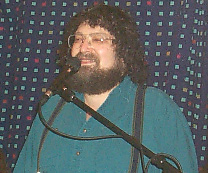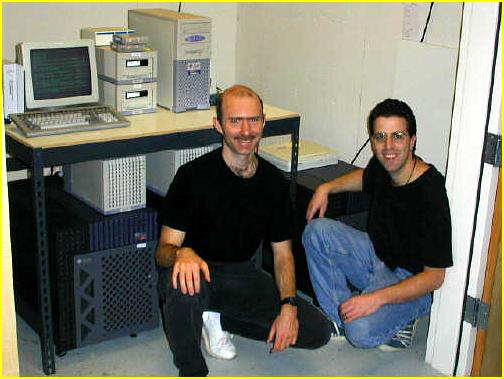 Jeff and Matt in our server room (a 6x8 foot wiring closet). The dark boxes on the floor are our main server machines; they are Sun Enterprise 450s. The tall white boxes on top are the disk arrays used for our user and science databases. Hidden in the corner behind Jeff are the disk arrays used for work unit storage. On the table is our web server and a couple more DLT drives and tapes.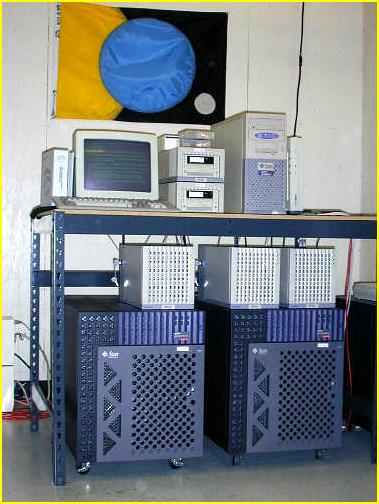 Another view of the server room. These computers have sent out about 40 Terabytes (40,000 Gigabytes) of data so far.

On the wall is a flag of Earth. After all, with users in 226 countries, SETI@home is a global project.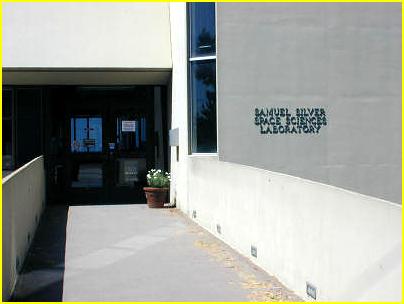 The front door of the U.C. Berkeley Spaces Sciences Laboratory, where SETI@home is based. The windows on the far side (visible through the door) offer a great view of the San Francisco Bay.